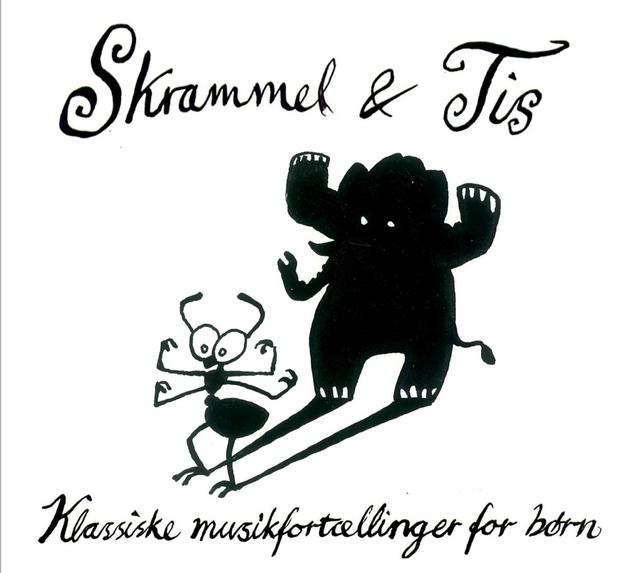 Skrammel & Tis - Klassiske musikfortællinger for børn
In 1949, the world famous Danish painter Asger Jorn wrote and drew a picture book for his 5-year-old son, Troels. It became a book about "The lion, the mouse, the big elephant and Jens Pismyre".
This crazy story about a collection of animals in Africa and a very Danish pismyre amused me greatly, and I decided to set it to music as a kind of instrument presentation, à la Prokofiev's "Peter and the Wolf", where each animal is illustrated by a different instruments Here the trombone is a lion, the flute a mouse, Jens Pismyre a trumpet and so on. In this way you do nit just get a colorful story about animals, but you get familiar with the sound and personality of different instruments. And who knew fx that an oboe sounds like an aganak? The orchestra's instruments  illustrate all kind og things, also farts and the sound of being thrown up in the air and falling down again. It is a work meant to entertain all kinds of children at all ages, and as any good joke, it is not just for fun.